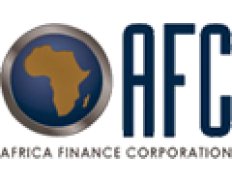 AFC - Africa Finance Corporation
General
Country strategy papers
•
0
Details
Address:
3a Osborne Road, Ikoyi Lagos State, Nigeria
E-mail(s):
info@africafc.org
Contact person:
David Bowers, Vice President
Sectors:
Finance & Accounting, Programme & Resource Management, Risk Management (incl. insurance)
Types:
Financial Institution
Description
AFC - Africa Finance Corporation mission is to help address Africa's infrastructure development needs while seeking a competitive return on capital for its shareholders. Since it began operations in 2007, AFC has created the building blocks with which to achieve this objective. It has raised US$1.26 billion in fully paid-in equity capital. Its shareholding base is private sector majority owned (57.5 percent). AFC is driven by a diverse team of experienced f professionals from investment banking, engineering and other backgrounds. .
The corporation has a robust and growing pipeline of projects and transactions. AFC had registered US$1 billion in approved transactions across all sectors and asset classes. The corporation enjoys established relationships with leading global and Africa-focused investors.
Circumstantial eligible countries