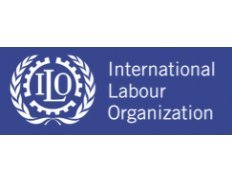 International Labour Organization (Ethiopia)
General
Country strategy papers
•
0
Details
Other offices:
Iraq, South Sudan, Mauritania, Cambodia, Ghana, Sudan, Japan, Sierra Leone, Honduras, China, Albania, Nicaragua, Russia, Netherlands, Rwanda, Papua New Guinea, Panama, Italy, Paraguay, Cote d'Ivoire, Central African Republic, Hungary, El Salvador, Turkey, Bolivia, Niger, Burkina Faso, Mali, Yemen, Senegal, Algeria, Costa Rica, Myanmar, Afghanistan, Chile, Tanzania, Cambodia, Dem. Rep. Congo, Cameroon, Uganda, Argentina, Israel, Liberia, Pakistan, Timor-Leste, Vietnam, Marshall Islands, Zimbabwe, Thailand, Singapore, Zambia, Mexico, Egypt, Thailand, Jordan, Malaysia, Switzerland, Moldova, Madagascar, Bangladesh, South Africa, Sri Lanka, Indonesia, India, Philippines, Brazil, Morocco, Tunisia, Nigeria, Peru, Tajikistan, Nepal, Benin, Lebanon, Kenya
Address:
Africa Hall, 6th Floor, Menelik II Avenue, Addis Ababa
E-mail(s):
addisababa@ilo.org
Contact person:
Peter van Rooji
Sectors:
Human Rights, Labour Market & Employment, Poverty Reduction
Description
Ethiopia is the second most populous country in Sub-Saharan Africa. The ILO in Ethiopia supports programme priorities identified by the constituents, including the promotion of decent employment for poverty reduction, the enhancement of labour market governance, and the improvement of social protection for sustainable development.
Circumstantial eligible countries