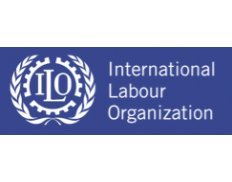 International Labour Organization (India)
General
Country strategy papers
•
0
Details
Other offices:
Iraq, South Sudan, Mauritania, Cambodia, Ghana, Sudan, Japan, Sierra Leone, Honduras, China, Albania, Nicaragua, Russia, Netherlands, Rwanda, Papua New Guinea, Panama, Italy, Paraguay, Cote d'Ivoire, Central African Republic, Hungary, El Salvador, Turkey, Bolivia, Niger, Burkina Faso, Mali, Yemen, Senegal, Algeria, Costa Rica, Myanmar, Afghanistan, Chile, Tanzania, Cambodia, Dem. Rep. Congo, Cameroon, Uganda, Argentina, Israel, Liberia, Pakistan, Timor-Leste, Vietnam, Marshall Islands, Zimbabwe, Thailand, Singapore, Zambia, Mexico, Egypt, Thailand, Jordan, Malaysia, Switzerland, Moldova, Madagascar, Bangladesh, South Africa, Sri Lanka, Indonesia, Philippines, Brazil, Morocco, Tunisia, Nigeria, Ethiopia, Peru, Tajikistan, Nepal, Benin, Lebanon, Kenya
Address:
Core 4B, 3rd Floor India Habitat Centre Lodhi Road, New Delhi-110003
Sectors:
Human Rights, Labour Market & Employment, Poverty Reduction
Description
The ILO Decent Work Technical Support Team (DWT) for South Asia and Country Office for India is a centre of excellence to realize Decent Work for sustainable social and economic development in South Asia.
The ILO aims to ensure that it serves the needs of working women and men by bringing together governments, employers and workers to set labour standards, develop policies and devise programmes. The very structure of the ILO, where workers and employers together have an equal voice with governments in its deliberations, shows social dialogue in action. It ensures that the views of the social partners are closely reflected in ILO labour standards, policies and programmes.
The ILO encourages this tripartism within its constituents - employers , workers and member States , by promoting a social dialogue between trade unions and employers in formulating, and where appropriate, implementing national policy on social, economic, and many other issues.
Circumstantial eligible countries