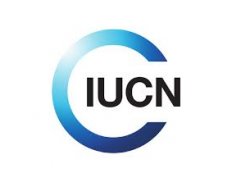 IUCN Eastern and Southern Africa Regional Office (ESARO )
General
Country strategy papers
•
0
Details
Address:
Wasaa Conservation Centre, Mukoma Road , 200 Nairobi
E-mail(s):
info.esaro@iucn.org
Contact person:
Grace Mwangi, Programme and Membership Assistant
Phone:
+254 20 2493561; +254 20 2493565; +254 20 2493570
Sectors:
Environment & NRM, Land & Erosion & Soil, Water & Sanitation
Nr. of employees:
1001-5000
Description
The International Union for Conservation of Nature (IUCN) is a membership Unionuniquely composed of both government and civil society organisations. It provides public, private and non-governmental organisations with the knowledge and tools that enable human progress, economic development and nature conservation to take place together.
Created in 1948, IUCN has evolved into the world's largest and most diverse environmental network. It harnesses the experience, resources and reach of its 1,300 Member organisations and the input of some 13,000 experts. IUCN is the global authority on the status of the natural world and the measures needed to safeguard it. Our experts are organised into six commissions dedicated to species survival, environmental law, protected areas, social and economic policy, ecosystem management, and education and communication.
Circumstantial eligible countries
Position:
Programme Officer, Global Drylands Initiative
Position:
Finance Officer, programmes
Position:
Bilateral Officer, Strategic Partnerships
Position:
Regional Finance Manager