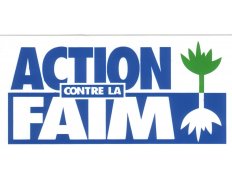 Action Contre la Faim / Action against Hunger (France) - HQ
General
Country strategy papers
•
0
Details
Address:
14/16 Boulevard Douaumont – CS 80060 75854 PARIS CEDEX 17
E-mail(s):
info@actioncontrelafaim.org
Contact person:
Jean-Baptiste Lamarche, Logistics and Information Systems Director
Awards in:
Burkina Faso, Chad, Djibouti, Kenya, Madagascar, South Africa, Haiti, Afghanistan, India, Belgium, France, Netherlands, UK, Switzerland
Sectors:
Advocacy, Agriculture, Disaster Reduction , Environment & NRM, Food Processing & Safety, Food Security, Gender, Health, Humanitarian Aid & Emergency, Land & Erosion & Soil, Livestock (incl. animal/bird production & health), Rural Development, Water & Sanitation
Nr. of employees:
1001-5000
Description
Action Against Hunger is a non-governmental organization that fights global hunger. It aims to save lives and assist the most vulnerable by eradicating hunger through the prevention, identification and treatment of malnutrition particularly during and after emergency situations caused by conflicts and natural disasters.
Working in almost 50 countries, the NGO aims to give lifesaving assistance wherever people suffer from hunger including Europe, Asia, the Middle East, South America and Africa.
It also works within other sectors such as water, sanitation, hygiene, nutrition and health development, food security and existence resources as well as addressing issues such as mental health, care methods, gender and protection. Action Against Hunger is also extensively involved in advocacy, risk and disaster management and research.
Circumstantial eligible countries