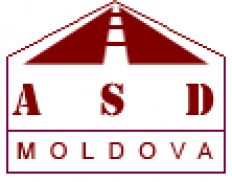 I.S. "Administratia de Stat a Drumurilor" Moldova/ ASD - The State Road Administration (Moldova)
Details
Address:
mun. Chișinău, str. Bucuriei, 12A MD 2004
E-mail(s):
serviciu@asd.md
Contact person:
Gheorghe Curmei, General Director
Phone:
(+373) 22 22-55-30
Sectors:
Roads & Bridges, Urban Development
Nr. of employees:
201-500
Description
The State Road Administration was founded by the Ministry of Transport and Communications with the object of administration, maintenance, repair, modernization, development and exploitation of the public roads in order to ensure sate, fluent and continuous traffic conditions and it has the following functions:
It holds the title of ownership and beneficiary of construction, rehabilitation, repair and maintenance of the roads and it is the distributor of all resources allocated for these matters from the State Budget and the Road Fund;
It ensures an efficient and economic use of financial and material resources, allocated for the development and maintenance of Moldova's public roads branch.
It ensures the maintenance of roads' vital functions and their administration.
Circumstantial eligible countries