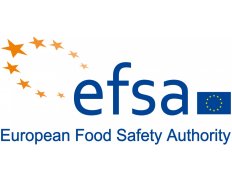 European Food Safety Authority
Details
Address:
Via Carlo Magno 1/A Parma, Emilia Romagna 43126 Italy
E-mail(s):
info@efsa.europa.eu
Contact person:
Bernhard Url, Executive Director
Phone:
+39-0521036100,+39-0521036111
Sectors:
Food Processing & Safety, Public Administration
Nr. of employees:
201-500
Description
The European Food Safety Authority (EFSA) is the keystone of European Union (EU) risk assessment regarding food and feed safety. In close collaboration with national authorities and in open consultation with its stakeholders, EFSA provides independent scientific advice and clear communication on existing and emerging risks. Scientists with expertise within the remit of the EFSA, such as in food and feed safety, nutrition, toxicology, chemistry, animal health and welfare, plant protection and plant health, are welcome to apply to EFSA's Expert Database. If you wish to express your availability to cooperate with EFSA then please register at https://ess.efsa.europa.eu/edbReg. Further details on the database, including eligibility criteria for inclusion, are available on this EFSA webpage. Disclaimer: We welcome your feedback but please be aware that we may not always be able to take part in discussions. The best way to reach us is through the Ask EFSA service on our website (Contact us > Ask EFSA). All questions sent to EFSA receive an individual response. Any form of harassment, written attacks, insults, vulgarity or indecency will be removed. Also, any link or reference to 3rd party products or services will be removed.
Circumstantial eligible countries
By Tender Sectors and Organization Types
By Grant Sectors and Organization Types