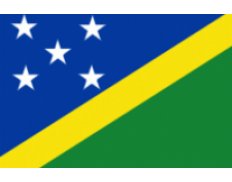 Ministry of Fisheries and Marine Resources of Solomon Islands
Details
Address:
Kukum Highway, P.O. Box G2 Honiara, Solomon Islands
E-mail(s):
CHarris@fisheries.gov.sb
Contact person:
Carl Harris
Sectors:
Fisheries & Aquaculture
Nr. of employees:
501-1000
Description
Fish and marine products are renewable resources that can provide food, work and wealth for generations to come, as they have done in the past – but increasingly only if the resource is managed sustainably within an equitable and enabling economic framework.
The Solomon Island's Government seeks to ensure sound management of the sector that support's viable investment to achieve national social and economic goals that are in the long-term interest of all citizens and stakeholders operating within the sector.
The overall objective of modern fisheries policy, as defined in the United Nations Food and Agriculture Organisation Code of Conduct for Responsible Fisheries (1995) is that a responsible fisheries policy has to ensure effective conservation, management and development of living aquatic resources with due respect for the eco-system and bio-diversity in order to provide, both for present and future generations, a vital source of food, employment, recreation, trade and economic well-being for people. It is the intention of the MFMR corporate plan that the Solomon's Island's fishery policy will embrace and apply this international standard.
Circumstantial eligible countries