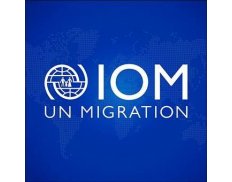 IOM - International Organization for Migration (USA)
Details
Other offices:
Vietnam, Rwanda, Cambodia, Bulgaria, Central African Republic, Papua New Guinea, El Salvador, Burkina Faso, Costa Rica, Mauritius, Zambia, Uganda, Spain, Armenia, Colombia, Timor-Leste, Zimbabwe, Cyprus, Turkmenistan, Hong Kong, Mozambique, Bosnia and Herzegovina, Bahrain, Thailand, Kazakhstan, Belarus, Italy, Mali, Algeria, Guinea, Cote d'Ivoire, Tajikistan, Ethiopia, Syria, Mauritania, Gambia, Lebanon, Djibouti, China, Jordan, Burundi, Cameroon, Sierra Leone, Sri Lanka, Nigeria, Georgia, Micronesia, Kuwait, Tanzania, Dem. Rep. Congo, Egypt, Haiti, Malaysia, Senegal, Vanuatu, Mongolia, South Sudan, Morocco, Sudan, Afghanistan, Bolivia, Yemen, Ghana, Libya, Iraq, Australia, Switzerland, UK, Kenya, Tunisia, Uzbekistan, Myanmar, Germany, Philippines, Thailand, North Macedonia, Somalia, Austria, Liberia, Pakistan, Bangladesh, Ukraine, Nepal, Belgium, Serbia, Slovenia, Azerbaijan, Greece, Turkey, Kosovo
Address:
1752 N Street, NW Suite 700, Washington, DC 20036
E-mail(s):
iomwashingtonrmf@iom.int
Contact person:
Richard Fairbrother
Nr. of employees:
5001-10000
Description
With 169 member states and offices in over 100 countries, the UN Migration Agency (IOM) is dedicated to promoting humane and orderly migration for the benefit of all.
MRF Washington provides global liaison, technical and direct field support to IOM Missions funded under US Government contracts and grants. The Community Stabilization Unit also spearheads work in transitional and recovery programming for emergency and post-crisis environments, often in close collaboration with offices of the US Agency for International Development (USAID) and specializing in sub-grant management mechanisms. Technical support provided by the Unit for US-funded Missions includes contract and grant review, advice on the US foreign assistance framework, monitoring and evaluation, coordination of competitive contract bidding with profit and non-profit sector partners, and use of the Payment Management System. The Unit also deploys staff to the field in support of the Emergency Post-Crisis Unit in Geneva, and provides a range of programme development, implementation and management support to field work in the stabilization of communities, and in the area of forced migration for populations affected by conflict, disaster and development challenges.
Circumstantial eligible countries
By Tender Sectors and Organization Types
By Grant Sectors and Organization Types