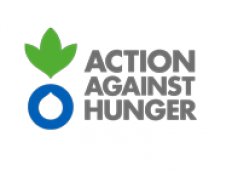 Action Against Hunger Philippines
General
Country strategy papers
•
0
Details
Address:
4th Floor, Eurovilla 4 Building, 853 A. Arnaiz Avenue,Legaspi Village, Makati City. Metro Manila, Philippines 1229
E-mail(s):
jamoozegar@ph.acfspain.org
Contact person:
Ms. Javad Amoozegar
Awards in:
Benin, Burkina Faso, Kenya, Mali, Mauritania, Mozambique, Niger, Senegal, Tanzania, Tunisia, Bolivia, Brazil, Colombia, Guatemala, Peru, Cambodia, Georgia, India, Lebanon, Myanmar, Nepal, Palestine / West Bank & Gaza, Philippines, Greece, Italy, Spain
Sectors:
Food Security, Humanitarian Aid & Emergency, Water & Sanitation
Description
Action Against Hunger has worked in the Philippines since 2000, in places like north and central Mindanao and Bicol, helping communities affected by natural disasters or displaced by conflict. We run programs in nutrition and health, food security and livelihoods, and water, sanitation, and hygiene, promote public health education, and use targeted cash transfers to help vulnerable Filipinos recover after humanitarian emergencies.
We are also proud to note that in July 2013, the Philippines made a major commitment to promoting nutrition, joining the Scaling Up Nutrition (SUN) Movement. The SUN Movement allows countries to collaborate with donors and partners in development to increase nutritional interventions where they are most needed. We were proud to represent the NGO sector in the Philippines at the signing, and look forward to advancing the cause of nutrition throughout the country.
Circumstantial eligible countries