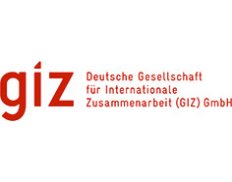 Deutsche Gesellschaft für Internationale Zusammenarbeit (Ethiopia)
General
Country strategy papers
•
0
Details
Other offices:
Syria, Iraq, Djibouti, Zimbabwe, Germany, Peru, Paraguay, Colombia, Ecuador, Chile, Brazil, Bolivia, Dominican Republic, Nicaragua, Mexico, Honduras, Guatemala, El Salvador, Costa Rica, Montenegro, North Macedonia, Kosovo, Georgia, Bulgaria, Bosnia and Herzegovina, Ukraine, Azerbaijan, Armenia, Vietnam, UAE, Uzbekistan, Timor-Leste, Tajikistan, Saudi Arabia, Palestine / West Bank & Gaza, Pakistan, Nepal, Myanmar, Mongolia, Sri Lanka, Thailand, Lebanon, Laos, Kyrgyzstan, Cambodia, Kazakhstan, Turkey, Indonesia, China, Afghanistan, Uganda, Tunisia, Chad, Togo, Tanzania, South Sudan, Sudan, Somalia, Liberia, Zambia, Rwanda, Niger, Namibia, Mozambique, Mauritania, Morocco, Mali, Malawi, Madagascar, Libya, Sierra Leone, Lesotho, Dem. Rep. Congo, Guinea, Ghana, Cote d'Ivoire, Burundi, Botswana, Algeria, Egypt, Yemen, India, Cameroon, Nigeria, Albania, Bangladesh, Jordan, Philippines, Senegal, Serbia, Kenya, Moldova, South Africa, Benin, Burkina Faso, Russia, Belgium
Address:
Kazanchis, Kirkos Sub City, Woreda 08 Addis Ababa
E-mail(s):
christian.kuehnl@giz.de, giz-aethiopien@giz.de
Contact person:
Matthias Rompel Country Director
Phone:
+251-11-5180200 +251-11-5540764
Sectors:
Agriculture, Education, Environment & NRM, Rural Development, Security, Training
Nr. of employees:
501-1000
Description
GIZ has been working in Ethiopia on behalf of the German Federal Ministry for Economic Cooperation and Development (BMZ) since 1964. With about 90 international and 550 national staff, one of GIZ's largest in-country teams worldwide can be found in this country. In addition, 18 development workers are working in various programmes, and 9 CIM experts are deployed in institutions and programmes in Ethiopia.
In line with the Ethiopian Government's objectives, German development cooperation with Ethiopia currently focuses on three priority Areas:
Labour-market-oriented education and Training

Sustainable land Management, agriculture and food supply

Biodiversity

Other fields of activity for GIZ in Ethiopia are urban governance and decentralisation, quality infrastructure, renewable energies and conflict management together with the Civil Peace Service (CPS). GIZ is also involved in development partnerships with the private sector.
Circumstantial eligible countries