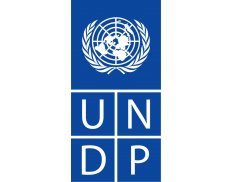 United Nations Development Programme (Pakistan)
Details
Other offices:
Curaçao, Singapore, Singapore, Czech Republic, USA, Lithuania, Poland, Solomon Islands, Norway, Bahamas, Antigua and Barbuda, Turkey, Spain, Sweden, Bulgaria, Seychelles, Hungary, Switzerland, Latvia, Dominica, Commonwealth of, Japan, Italy, South Korea, USA, Zimbabwe, Zambia, Yemen, Venezuela, Uruguay, UAE, Uganda, Trinidad and Tobago, Togo, Timor-Leste, Tanzania, Syria, Suriname, South Sudan, Sierra Leone, Saudi Arabia, Sao Tome and Principe, Samoa, Russia, Peru, Paraguay, Papua New Guinea, Fiji, Nigeria, Niger, Mauritius, Nicaragua, Namibia, Mozambique, Mongolia, Mauritania, Mali, Maldives, Malaysia, Malawi, Madagascar, Libya, Liberia, Lesotho, Lebanon, Laos, Kyrgyzstan, Kuwait, Kosovo, Kazakhstan, Jamaica, Iran, India, Honduras, Haiti, Guyana, Guinea-Bissau, Guatemala, Ghana, Gambia, Gabon, Eritrea, El Salvador, Egypt, Ecuador, Dominican Republic, Djibouti, North Korea, Cyprus, Cuba, Cote d'Ivoire, Costa Rica, Congo, Dem. Rep. Congo, Comoros, Colombia, China, Chile, Chad, Central African Republic, Cape Verde, Cameroon, Burundi, Burkina Faso, Botswana, Bolivia, Bhutan, Benin, Belarus, Barbados, Bahrain, Azerbaijan, Armenia, Argentina, Angola, Algeria, Albania, Guinea, Iraq, Myanmar, South Africa, Serbia, Ethiopia, Rwanda, Philippines, Nepal, Equatorial Guinea, Sri Lanka, Denmark, Turkmenistan, Mexico, Moldova, Panama, Brazil, Denmark, Kenya, Belgium, Bangladesh, Cambodia, North Macedonia, Georgia, Senegal, Eswatini (Swaziland), Croatia, Somalia, Bosnia and Herzegovina, Palestine / West Bank & Gaza, Indonesia, Romania, Tunisia, Ukraine, Uzbekistan, Tajikistan, Morocco, Montenegro, Jordan, Thailand, Slovakia, Turkey, Belize, Vietnam, Thailand, Afghanistan, Sudan
Address:
4th Floor, Serena Business Complex Khayaban-e-Suharwardy Islamabad
E-mail(s):
registry.pk@undp.org
Contact person:
Neil Buhne, UN Resident Coordinator
Sectors:
Poverty Reduction, Social Development
Description
UNDP works with the Government and people of Pakistan to develop local solutions to development challenges. In an evolving development context, we support Pakistan's efforts to build a more equitable, prosperous, peaceful and resilient society, and to achieve its SDGs and COP21 targets. UNDP promotes transformational change by fostering strategic partnerships with national counterparts in the federal, provincial and regional governments, civil society, the private sector and the local and international community. UNDP supports transformational change by providing technical assistance focusing on developing capacity within national and local authorities, providing solutions with strong monitoring and evaluation tools, and delivering programmes with maximum efficiency, transparency and accountability.
UNDP's ultimate goal is to improve the lives of the people of Pakistan through the broad thematic areas of democratic governance, environment and climate change, crisis prevention and recovery, development policy, poverty reduction and the empowerment of women.
Circumstantial eligible countries
By Tender Sectors and Organization Types
By Grant Sectors and Organization Types
Office:
Palestine / West Bank & Gaza