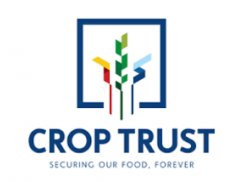 Member
THE CROP TRUST (Global Crop Diversity Trust)
Member
Details
Address:
Platz Der Vereinten Nationen 7 53113 Bonn, Germany
E-mail(s):
info@croptrust.org
Contact person:
Marie Haga Executive Director
Phone:
+49 (0) 228 85427 118
Sectors:
Food Processing & Safety, Health
Types:
Financial Institution
Description
The Crop Trust is the only international organization of its kind dedicated to conserving – and making available – the crop diversity we need to feed our growing world, today and tomorrow.
The fight to achieve food security and end hunger is one of the one of the most defining issues of our times. Agriculture feeds our world, both people and the livestock that we raise. Yet, agriculture is under threat. Rising populations, diminishing resources and deteriorating environments are all raising the stakes. It is estimated that we will need 50% more food on the table by 2050 – at a time when producing this food has never been more challenging.
It is within the diversity of food plants that we will find the characteristics that will adapt and improve our food crops and allow farmers to feed the world – come what may. But this diversity is not endless. It is disappearing, and once lost, it's lost forever.
Conserving and making this diversity available in genebanks around the world, ensures a food supply at more stable prices, and provides the raw material breeders and farmers will need to grow a more nutritious, affordable and varied food supply into the future. This is the Crop Trust's mission.
Circumstantial eligible countries