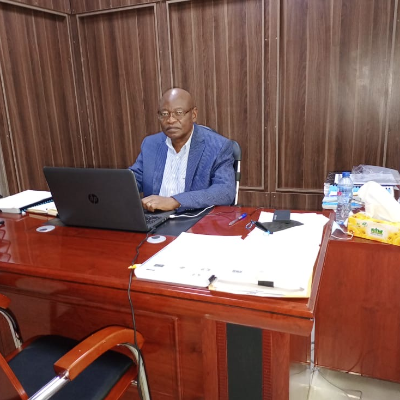 Details
Citizenship:
Dem. Rep. Congo
Languages:
English, French
Sectors:
Procurement, Monitoring & Evaluation, Regional Integration, Information & Communication Technology, Grants & Grant Schemes, Programme & Resource Management, Transport
About
As a highly skilled professional with a prolific experience of over twenty years in project management, being involved in the management of multi-disciplinary programmes whose areas of intervention were linked to regional policies and regulations, trade development and trade facilitation including infrastructure issues, transport facilitation, establishment and strengthening of institutions, information and communication technologies, I have built a strong record of achievements that enable me to successfully contribute to the implementation of programmes and projects in these sectors.
My experience greatly increased and developed specifically from the management and coordination of the Regional Integration Support Programme (RISP) jointly implemented by COMESA, EAC, IGAD and IOC and also from active participation in the programming of the 11th EDF Regional Indicative Programme (RIP) for the Eastern Africa, Southern Africa and Indian Ocean (EA-SA-IO) Region.
In terms of geographical coverage, I have gained considerable experience while working in regional programmes covering countries in East Africa, South Africa and Indian Ocean region and recently, in countries in West Africa for the implementation of the ECOWAS 10th EDF Transport Facilitation project
As an individual I am self-motivated, flexible, respectful, responsible, a good problem solver possessing the ability to work under demanding time constraints. I have excellent command of French and English. I possess excellent communication skills, including the ability to communicate effectively in different cultural environments.
.