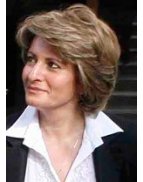 Member
Details
Languages:
English, Georgian, Russian
Sectors:
Health, Youth, Monitoring & Evaluation, Inst. Devt. & Cap. building, Programme & Resource Management, Decentralization & Local Development, Risk Management (incl. insurance)
Cellphone:
+995 577 43 84 87
About
Experience in Health Sector - Over 15 years experience in the design and implementation of Health Reforms in developing countries; provision of policy advice to Ministry of Health's top management for the a) development and implementation of national policies and strategies, b) structural and organizational changes of the ministry and reform implementation entities c) design, management, monitoring, and evaluation of health systems at national, regional, district, and rural health facility levels; d) provision of technical support to the government in coordination, planning, development of implementation strategies and action plans of the programs.
Over 2 years of managerial experience in insurance industry including provider contracting and risk management, underwriting and health insurance claims and management of network of private outpatient health facilities.
Over 3 years of teaching experience at Georgian University, Associated Faculty, teaching MPH program modules: Managed Care, Quality of Care, etc.