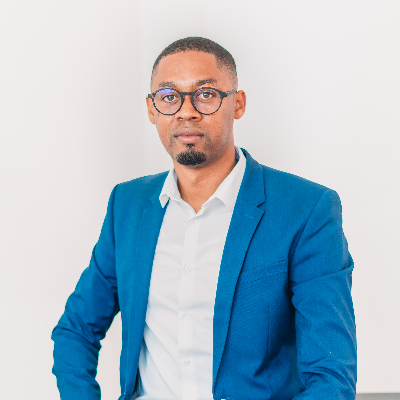 Member
Details
Languages:
English, Portuguese, Spanish
Highest Degree:
Bachelors
Countries:
Cape Verde, Guinea-Bissau, Portugal, Senegal
Sectors:
Training, Information & Communication Technology, Telecommunications
Address:
Cidade da Praia, Cabo Verde
About
Milton Cabral holds a degree in Systems Engineering and Computer Science and a bachelor's in Computer Science and Management. With more than 11 years of hands-on experience, working in the tech industry, specifically in digital solutions development, he had the chance to lead a team of UI/UX Design experts and participate directly and actively in several national-level projects, for online citizen services delivery.
During the last 3 years, he has been involved in most initiatives that promote the tech
innovation ecosystem for startups, advising a Government initiative labeled Cabo Verde Digital, to the implementation of a country strategic plan to promote Digital Transformation thought tech entrepreneurship.
At the same level, for the past 5 years, he has been actively participating in different regional (West Africa), continental, and global communities (NRI, WAIGF, ISOC, YCIG) that advocate for internet-related causes, having participated in the very first West Africa Internet Governance School and in the 14th Global Meeting of the Internet Governance Forum in Berlin.
He also responds to the role of Career Accelerator at Global Startup Ecosystem,
Ambassador in the Virtual Island Summit 2020 and SAP Africa Code Week Ambassadors 2020.
By Languages and Sectors of Experience