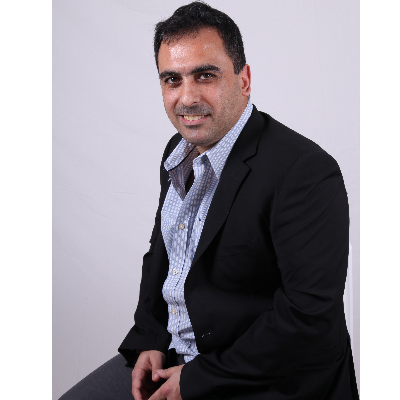 Member
Details
Languages:
Arabic, English, French
Sectors:
Roads & Bridges, Civil Engineering, Transport
About
Chartered Civil Engineer Fellow of the Institution of Civil Engineers (CEng FICE) with over twenty years' experience in bridge engineering, design and construction, and widely considered as a top tier Bridge Expert throughout the Middle East. Currently operating as an independent bridge consultant after having created the Bridges department at SSH. In parallel to the fulltime consultancy services, currently researching on the Effect of Cable Inclination on Tower Restraint of Super Long Span Cable Stayed Bridges at the City University of London.
Highly developed professional, ethical and technical attributes enabled the establishment of the Bridges Department at SSH's Infrastructure Division starting from one person in 2014 to rapidly becoming one of the most respected bridge engineering units in Bahrain and throughout the Middle East. In addition to the formation and complete technical and commercial ownership of the Department's operations, achievements include steering the approval authorities in Bahrain towards the introduction of sophisticated finite element analysis methods for the design of post-tensioned bridge decks. This breakthrough enabled the construction of more efficient and sustainable bridges in Bahrain and the region.
International experience gained in the UK, the Middle East, South Asia and South East Asia. Experience has been gained through the various facets within the civil/ bridge engineering industry from inception to completion under various procurement routes.
Developed and thorough understanding of the real behaviour of complex structures was acquired through advanced computational analysis of complex and unusual bridges. This includes linear and non-linear finite element analysis of steel and concrete bridges and other slender structures under static and dynamic loading, using appropriate tools and relevant structural analysis software. Exposure to the highway and railway environment, coupled with a sound background in civil and structural design, complements work in managing projects and leading multidisciplinary design teams including complex railway projects in the UK. When based in the UK until 2007, a particular skill base was developed for the design of steel bridges. This was supplemented by significant research which resulted in published papers on complex behaviour of half-through bridges and on landmark steel arch bridges. Since moving to the Middle East in 2007, experience has been focussed on concrete bridges of all types. Experience in Indonesia in 2013-14 includes leading the design team for a number of different bridges varying from single spans to multi-span water crossings in a seismic zone with significant soil- structure interaction analysis.
Experience through all phases of project life; this includes feasibility studies, concept, preliminary and detailed design of bridges and highway structures. Experience also includes the preparation of contract documentation, specifications, tender review and supervision during construction. Experience in the UAE includes design in accordance with strict sustainability guidelines, leading design teams, and independent design check/review of bridge structures as well as inspection of existing structures. Other experience includes leading design teams for the design of numerous civil structures.