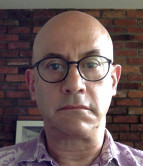 Member
Details
Languages:
English, French, Russian, Spanish
Sectors:
Trade, Banking, Inst. Devt. & Cap. building, SME & Private Sector, Agriculture
Address:
99 Nagog Hill Road, Acton, MA 01720, USA
Cellphone:
+1 603 9433701
About
Over 30 years of international emerging markets experience in trade and investment policy, infrastructure and industrial feasibility studies, investment climate and business enabling environment reform, private sector development policy, trade-related technical assistance, trade and investment promotion, privatization and public-private partnerships, development banking, competitiveness and value chains, special economic zones, SME support, and taxation. Have worked in more than 50 countries in sub-Saharan Africa, Middle East/North Africa, Europe, Central and South Asia, East & Southeast Asia, and the Caribbean. Fluent French, basic Spanish and Russian.