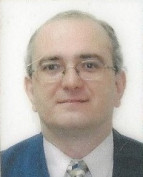 Member
Details
Languages:
English, German, Russian, Slovak
Sectors:
Macro-Econ. & Public Finance, Training, Inst. Devt. & Cap. building, Research
Address:
District Prague-West, Czech Republic
Cellphone:
+420 727 939 736
About
Senior macroeconomic, fiscal forecasting and Policy expert with over 20 years of experience in advisory assignments on the EU, WB, UNFPA, GIZ and DFID – funded projects focused on Public Finance Management (PFM) reforms in developing and CIS countries. Extensive skills and a strong track record in capacity building/training programs provided to public institutions, promoting cooperation and team building amongst project stakeholders and experts. Involved in economic/fiscal policy issues, organisational and managerial transformation.