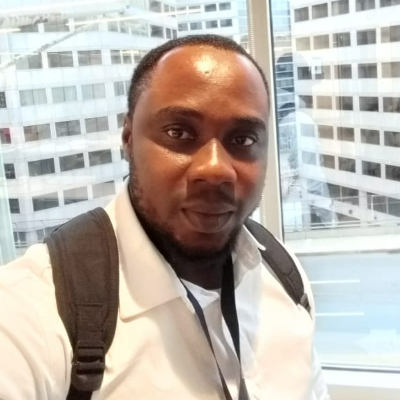 Member
Details
Sectors:
Civil Society & NGOs, Monitoring & Evaluation, Training, Water & Sanitation, Programme & Resource Management, Research, Advocacy
Address:
8 Lakechad Crescent, Maitama, Abuja
Cellphone:
+234-8068540619
About
Kenny Oleru is a certified project manager and a Strategic Information Manager with competent monitoring, evaluation, research, learning and knowledge management skills, committed to strengthening organizational systems to drive development interventions.
Kenny holds vast experience in designing and implementing effective Monitoring and Evaluation strategies to meet the standard and expectations of a wide range of donors including Dfid, USAID, GATES and EC. He has experience supporting health systems strengthening and M&E of governance and health programmes at country, regional and international levels, and have demonstrated this by supporting and strengthening Monitoring and Evaluation systems across Civil Society Groups, Community based Organizations and Faith Based Organizations, as well as government Ministries and Agencies to enhance their capacity to improve policies and services for the benefit of majority poor communities and disadvantaged groups.
As a person, Kenny is a high performer with demonstrated success in leadership and strategy, grants and partnerships, programme and people management. He has high level creativity, interpersonal skills, problem solving skills, negotiation skill, sound judgment and strong work ethics. He possesses the gravitas and ability to initiate and develop strategic relationships and influence key stakeholders at a project, country, and region level.