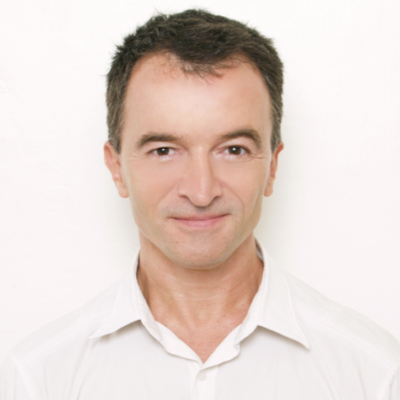 Member
Details
Languages:
English, Italian, Serbian, Slovenian
Highest Degree:
Bachelors
Sectors:
Civil Society & NGOs, Gender, Social Development, Youth, Human Rights, Programme & Resource Management, Advocacy
Address:
19, Sukhumvit soi 43, Bangkok - THAILAND
About
Experienced international development professional with over twenty years of advanced and diverse technical expertise in Child Protection, Child Rights advocacy and Children's Participation. Dedicated to building and managing efficient networks, teams and partnerships, with a successful track record in facilitating strategic processes at different levels. Fostering action-oriented, creative and innovative approaches to implementing complex programmes and designing practical tools and methodologies. Committed to progressive realization of Human and Child Rights principles and values and actively promoting diversity, equality, inclusion and justice.
KEY EXPERTISE, SKILLS AND COMPETENCES:
Advanced combined senior advisory, management and technical expertise in the areas of Child Protection (including Safeguarding), Child and Youth Participation and empowerment, and Child Rights based advocacy and campaigning;
Providing substantive strategic guidance to programme and advocacy efforts aiming to prevent and eliminate Child, Early and Forced Marriage;
Conceptualizing and managing complex multi-year and multi-million USD Child Protection programmes and projects, including designing and supporting implementation of Child Rights and Child Protection focused advocacy and campaigning;
Supporting creation of strategies and strategic frameworks guiding organizational work at national, regional and global levels, and contributing to their effective roll-out;
Creating innovative methodologies and practical technical tools and resources for field application and delivering related training events;
Building and managing high profile internal and external inter-agency teams, networks and coalitions through inclusive involvement and supportive supervision;
Successful fund-raising track record in support of integral Child Protection and Child Rights focused projects and programmes;
Designing and supervising complex research processes and knowledge management frameworks, and their extensive promotion at different levels.