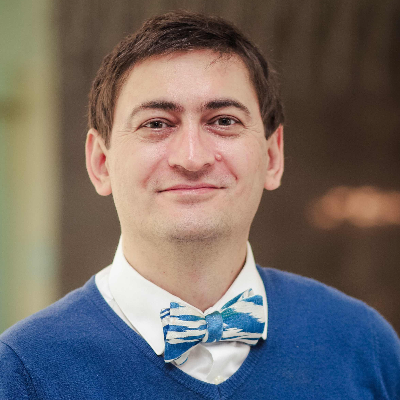 Member
Details
Languages:
Bosnian, English, German, Indonesian, Russian
Years of Experience:
20 years
Sectors of experience:
Civil Society & NGOs, Anti-Corruption, Democratization, Public Administration, Inst. Devt. & Cap. building, Programme & Resource Management, Decentralization & Local Development
Address:
11 Koste Hermana, Sarajevom 71000, Bosnia and Herzegovina
About
I have more than 10 years of experience in social and political development in Central Asia, monitoring and evaluation, and partnerships with various executive and cross-sector levels. Skilled at civil society capacity building, building communication and developing action-oriented policies for multiple stakeholders. In-depth knowledge of the public sector, Open Budget Index, anti-corruption, transparency and accountability regulatory frameworks, and in international project management in Central Asia. Trained and educated in Indonesia, India, Bulgaria and the UK.
In my most recent position, I supported public financial management reforms in Tajikistan within the Open Society Foundation and Centre for International Development of the State University of New York. My key achievement was bringing international best practices to local communities by serving as a liaison between leading experts in the field of transparency and accountability and local communities and local government officials throughout Tajikistan. I provided regular analysis of the context and of program implementation to colleagues in the United States and worked closely with the Government of Tajikistan counterparts from the Ministry of Finance to jointly establish public budget hearings. I also provided written reporting and analysis to the project funder, the Department for International Development (DfID). During these four years as a staff member of the Open Society Foundation, I gained significant professional development experiences and was a member of the OSF Eurasia Advocacy Team, which conducted strategic planning for fighting corruption in the region.
One of my biggest strengths is the ability to navigate complex systems in Tajikistan and facilitate communication and analysis to support technical assistance programs. For example, while working on a social protection program funded by the European Commission, I established communication with two ministries and the Dushanbe municipal government in order to jointly work toward bringing international best practices to promote social integration of children with disabilities. I also have a comprehensive picture of aid in Tajikistan, gained in part during my time with a UNDP program for improving aid coordination, where my role was to liaise with senior management of donor agencies and analyse data on donor contributions.
After working in the field of transparency and accountability for five years and in international assistance programs in Tajikistan for another seven, in 2019 I decided to pursue a degree in Anticorruption and Governance at the University of Sussex in the United Kingdom. There, for the past year, I have been studying the newest trends and thinking in the areas of anti-corruption, including anti-money laundering and business integrity, and I have conducted policy analysis and legal research on these topics in the context of Tajikistan. This past year has provided me with a wealth of new skills and ideas for analysing policies for fighting corruption, as well as a much more comprehensive comparative legal perspective across countries and regions. I am currently completing this degree program and will be finished and available for work before the consultancy begins.