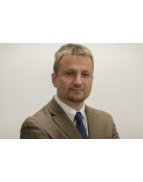 Member
Details
Languages:
Bosnian, Croatian, English, Macedonian, Montenegrin, Serbian
Years of Experience:
22 years
Sectors of experience:
Training, Public Administration, Inst. Devt. & Cap. building, SME & Private Sector, Grants & Grant Schemes, Human Resources, Programme & Resource Management
Cellphone:
+381 63 453 000
About
Seasoned programme and project manager, with 20 years experience on development assistance programmes throughout Central & Southeastern Europe, Turkey and the Middle East - working on EU integration process, regional and local planning and development, public administration reform, project development and implementation. Main sectors covered to date: public administration, SME development and innovation.
- 20 years of professional experience, 15 years of which is in international environments;
- Project Proposal Writing expert: Extensive knowledge and experience on EU, USAID and UN funded Grant Programmes; PCM, Project Preparation, Project Development, Grants Assessment, Implementation, Reporting, Procurement and Monitoring;
- More than 180 training events organized/facilitated;
- Proven understanding of PRAG rules and its applications;
- 13 years of professional experience as a Trainer: Entrepreneurship, Business planning, Project Cycle Management, EU and UN Grant Schemes, Project Implementation and Budgeting;
- 10 years of experience EC tender and contracting procedures for different sectors (regional policy, economic development, environment, SME development, employment policy, etc.)
- more than 4 years in contributing to preparing strategic or programming documents related to regional policy, economic development and EU cross-border cooperation programmes (CARDS/PHARE and IPA CBC Serbia and Bulgaria, Bosnia and Montenegro) and supporting the establishment of IPA CBC structures for Serbia;
- member of the Joint Monitoring Committees in 4 (four) Cross-Border Cooperation programmes (Serbia – Hungary, Bosnia, Romania, Croatia);
- acted as Head of Joint Technical Secretariat office in Nis, Serbia – EU Cross-border Programme Bulgaria – Serbia;
- Member of Team Europe - EU Delegation in Serbia project.