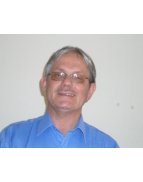 Member
Details
Languages:
Dutch, English, French, German, Swahili
Sectors:
Rural Development, Humanitarian Aid & Emergency, Training, Food Processing & Safety, Programme & Resource Management, Agriculture, Livestock (incl. animal/bird production & health)
Address:
Box 558, Nakuru 20100, Kenya
About
Born, raised and managed family DAIRY farm in The Netherlands.
Worked and lived in Africa and Asia over 35 years, long-term assignments with FAO, EU, DGIS-SNV (NL). Assignments in livestock or livelihood projects within local governments and small-scale value chains. Shift is taken place from subsistence to more commercialized farming to improve farmers' income and secure proper food safety.
Also worked in vulnerable areas stricken by war, draught, hunger and/or poverty. Resolving humanitarian and conflict crises and effects of climate change.
Last 12 years expanding family DAIRY business in Kenya. Happy Cow Ltd (HCL) employs 160 persons with turnover of USD 4 million. HCL procures milk from 3,500 small-medium scale farmers to process daily 20,000 ltr in cheese and yoghurt.
The last 6 years HCL pioneered a Quality Based Milk Payment System (QBMPs) reducing bacterial contamination and misuse of anti-biotics. QBMPs includes bonus payment for premium milk quality. HCL is in a transition phase to next family generation.
Team player and able to share my expertise and follow leadership directives. Networking with others, like international NGO's, has my interest to seek complimentary resources.