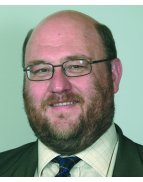 Member
Details
Languages:
Danish, English, German
Sectors:
Rural Development, Micro-finance, Statistics, SME & Private Sector, Programme & Resource Management, Finance & Accounting, Agriculture
Address:
Agro Food Park 15
About
Mr Joergensen has an extensive experience in programming, planning and implementation of Twinning and TA projects – and hereby gained a good understanding of Procedures (and knowledge on procedures under ENPI), including elaboration/drafting of project fiches and elaboration of Expert Profiles, ToR, work plans, budgets and twinning contracts. The Twinning related activities were implemented in close cooperation with the EC-delegations, CFCUs and the Danish National Contact Point. Mr. Joergensen has comprehensive knowledge on implementation and management of Twinning and TA Projects. Since June 2001, Mr Joergensen has been involved in preparing, planning and implementing Projects. Mr. Joergensen has in this period had the responsibility for reviewing and analysing all Project Fiches forwarded to the Danish Agricultural Advisory Service (a permanent mandated body for Twinning Projects within the agricultural sector), elaborating administrative procedures and undertaking financial management of Projects (including updates of budgets and elaboration of addenda to the contracts due to changes in work plans and budgets).