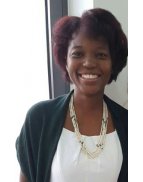 Member
Helena Manuela Ferreira Igreja
Member
Details
Languages:
English, Portuguese, Tetum
Sectors:
Education, Procurement, Training, Democratization, Law, Inst. Devt. & Cap. building
About
A legal advisor and policymaker with over 15 years of experience, offering expertise in driving legal and policy reforms, drafting policies and legislations, and implementing developmental programmes to improve democratic culture and government functioning. Proven record of collaborating with and engaging Ministries, the public, stakeholders, and internal staff to gather inputs, undertake research and provide evidence-based recommendations to deploy policies/legislation. Demonstrate a sound understanding of diverse legislative/policy frameworks and cultural environments to deliver successful results. Long-term interest in leading electoral policy and legal reforms across Africa collaborating with international agencies.