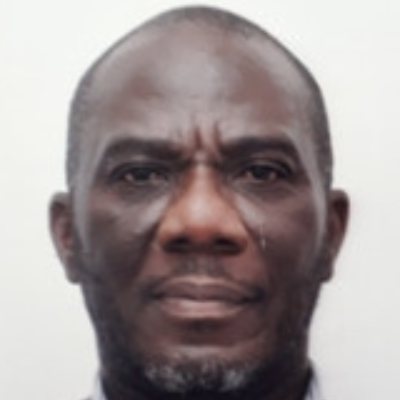 Member
Details
Languages:
Akan, English, Ewe, Ga
Countries:
Ghana, Sierra Leone, UK
Sectors:
Environment & NRM, Monitoring & Evaluation, Urban Development, Water & Sanitation, Mapping & Cadastre, Information & Communication Technology, Agriculture
Address:
Centre for Remote Sensing and Geographic Information Services, University of Ghana, Legon-Accra
About
I am a Remote Sensing-based Earth Observation Data Analyst and Geospatial Information Production Specialist, with professional career spanning over 20 years. I have experience in capacity building of district and community stakeholders, delivery of digital skills in the application of tools such as geographic information system (GIS), web-based and mobile platforms. I began my career as a Remote Sensing Data Applications Specialist in 1994 on the World Bank-funded Ghana Environmental Management Project, commissioned by the Ghana Environmental Protection Agency to produce a national digital database of current land use using satellite image data. I have subsequently worked as project manager on a number of projects for the World Bank, UNDP, UNICEF, FAO, DFID, GIZ, African Development Bank, USAID, European Commission and the Government of Ghana, providing among other tasks, the delivery of training and capacity building services and advice to a number of projects in Ghana and the West Africa Sub-region. Since July 2016, I have been working on the USAID/NASA SERVIR West Africa Program for Environmental Information System Capacity Development as the National Team Lead for Ghana.