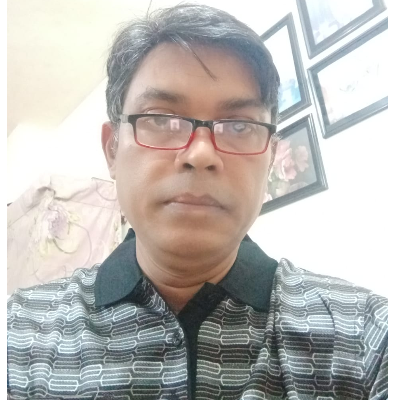 Member
Shah Riazur Rahman
Member
Details
Years of Experience:
23 years
Sectors of experience:
Rural Development, Social Development, Urban Development, Water & Sanitation, Programme & Resource Management, Disaster Reduction , Advocacy
Address:
Banasree housing society, Rampura, Dhaka-1219
About
Have proven experience in project management for sixteen years in the development field. Have gathered seventeen years' experience by working in different development organizations such as BRAC, WaterAid, UNICEF, OXFAM, ICRC, RODECO, CARE Bangladesh & Practical Action Bangladesh and also worked in three companies under corporate sector.
Experience in strategic management and management including proven experience of overseeing large, multi-sectoral development and humanitarian programs implemented through partners
Excellent management/leadership experience and managing a diverse team of senior national and international staff as worked in Bangladesh and in Afghanistan
Experience in working with senior level officials of the Government, Donor and UN bodies
Strong Leadership and team management skills and ability to manage change effectively
Excellent communication and presentation skills, including fluency in written and spoken English
Capable of managing projects on context specific water supply, environmental sanitation, hygiene promotion, solid and liquid waste management, pro-poor WASH and slum improvement works etc;
Experienced in managing a WASH portfolio of USD two million (approx.) per year;
Experience in project implementation on Climate Change, Disaster management, livelihood, Governance and Youth issues;
Have solid experience in WASH and DRR sector and have good experience in policy advocacy works and conducted some action research project with a team of different skill. Successfully managed several projects funded by EU, USAID, DFID, SDC, GIZ and WHO. Possess good report writing skill and thus prepared project proposal, annual and half-yearly reports, concept note and end of project report. I facilitated several training to the community, local NGO and local Govt. institutions to support capacity building initiatives. Possess good networking with different stakeholders to exchange knowledge and to learn best practices. Have experience on CLTS (community led total sanitation approach) and PLA (participatory learning and action) to enhance community mobilization activities. I implemented two pilot project regarding Climate Change to demonstrate Climate resilient WASH technologies and two DRR projects. I managed multi donor fund namely as BCCRF (Bangladesh Climate Change Resilient Fund) while worked in SDC. Now, I have been working as Team Leader-WASH in SHOUHARDO III Program of CARE Bangladesh since August 19, 2019.