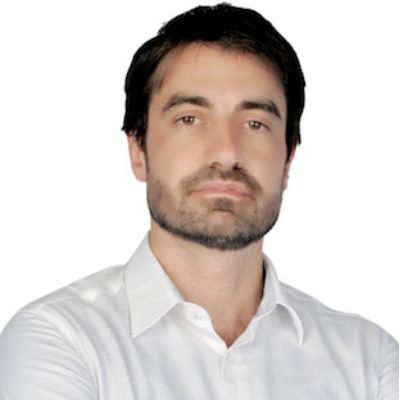 Member
Details
Languages:
English, French, Spanish
Sectors:
Monitoring & Evaluation, Information & Communication Technology, SME & Private Sector
Address:
Telliskivi tn 49-59
About
Dr Olivier Charnoz is a leading expert in Digitalisation, Innovation and Entrepreneurship with more than 14 years of experience in the digital economy, innovation support, private sector development, digital skills, start-ups, accelerators, incubators, etc., collaborating with all stakeholders in the ecosystem, and advising on public and private sector digital transformation strategies.
Olivier is also an M&E specialist and ODA strategist whose sectoral experience also covers social policies (education, health, employment, poverty alleviation, cash transfers) and natural resource management. He has worked extensively in Africa, Latin America and Asia.
Olivier provides country and sector level diganostics, strategies, programme design, strategic reviews and formative evaluations. He places a strong emphasis on political economy, stakeholder participation and design thinking. He is the founder of ImpactDev (an ODA consultancy), Go-Up.Work (a digital company and consultancy based in Singapore, Thailand and Indonesia) and Planet People (a global community of ESG/CSR professionals).
A native French speaker with fluent English and Spanish, Olivier holds a PhD in International Development (London School of Economics), a Master's degree in Economics and Sociology (University of Chicago), a Master's degree in European Policies (LSE), a Master's degree in Corporate Strategy (Paris Dauphine). He also holds three French degrees in econometrics (BSc), sociology (MA) and philosophy (MA). He is a graduate of the École Normale Supérieure, a top French grande école. He recently received two postgraduate degrees from MIT-Columbia-Emeritus in Innovation and Design Thinking, and in Digital Transformation and Business Strategy.
Olivier has published two books and a large number of articles in peer-reviewed journals. He has taught at Science Po Paris, the London School of Economics (LSE), the University of Hong Kong (HKU) and the University of Brasilia (UnB). He was a research fellow at HKU and LSE.
Olivier has been involved in projects and evaluations in over 25 countries. Former partners or clients include the European Commission (INTPA F5), BMZ/BMU (German cooperation), Agence Française de Développement (AFD), Expertise France (EF), French Fund for the Global Environment, DFAT (Australian aid), UNDP, UNESCO, the French Ministry of Cooperation, and several NGOs - such as the International Fund for Animal Welfare (IFAW).
SECTOR EXPERIENCE
Innovation, digitalisation and entrepreneurship.

Information and communication technologies (ICTs), startups angel investors, seed funding, venture capital, Fintech, HR Tech, Agritech, Edutech, Healthtech, Greentech, AI, blockchain, agile methodologies, scrum, design sprints, innovation management, intrapreneurship, digital skills, bootcamps, hackathons, e-government, digital platforms. Science, Technology and Innovation (STI) policies. Linkages between research & innovation, technology transfers, university-business cooperation, business education and training.

Private sector support and development.

Incubators, accelerators, sandboxes, business creation, business launching services for SMEs, innovation parks, start-up support, start-up Acts, mentors, free-trade areas for exporting industries. Ease of Doing Business rankings, company registration, access to finance, loan policies for SMEs, regulatory and institutional barriers, transparency, predictability, trade desk, one-stop-shop networks, trade facilitation, soft landing.

Poverty and inequality reduction

. Groups at risk, vulnerability; childhood poverty, gender equality, female empowerment, women and girls, indigenous peoples, people with disabilities, refugees, inclusive growth; livelihood, microfinance, microcredit, micro-banking systems. Crisis, humanitarian and fragile contexts; food security and nutrition; direct transfers ; risk-informed and shock-responsive social protection systems; early warning social systems informed by agricultural, food security and nutritional data.

Social policies and healthcare.

Targeted social assistance programmes for households and individuals; cash grants; social security and policy reforms including their digital dimensions; single registry and social ID cards; community outreach, pensions, and maternal health; child nutrition, preventing stunting and underweight growth. Elimination of stigma (e.g HIV).

Education, Vocational Training, Employment.

National education strategy, including primary and secondary education; school enrollment and retention; teaching quality; community involvement. Need analysis, project design, capacity building, monitoring and evaluation. Dual vocational training, vocational schools, and youth employment programmes.

Pandemics and international health

. Infectious diseases with pandemic potential, transboundary animal diseases outbreaks, early disease detection; participatory disease surveillance systems, rapid outbreak response, and vaccine coverage and quality, avian influenza (H5N1, H1N1); WHO/OIE responses to health crisis as well as ODA responses.