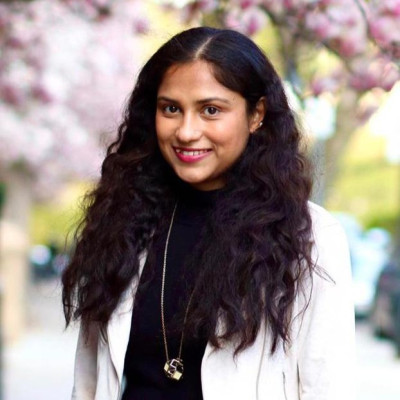 Last update: Nov 11, 2023
Barkha Bhatnagar
Last update: Nov 11, 2023
Details
Languages:
English, French, Hindi
Countries:
Gambia, India, Senegal, UK, USA
Sectors:
Health, Monitoring & Evaluation, Grants & Grant Schemes, Programme & Resource Management, Research
About
I am a public health specialist and I apply my research, management, and policy skills to provide technical support to infectious disease and vaccination programs. I have more than a decade of experience in leading or supporting the planning, management, evaluation, and analysis of public health campaigns and complex infectious diseases, vaccine-preventable diseases, and health system projects and programs. I am also skilled at planning, conceptualizing, and managing grants.

My passion is to translate evidence into actionable policies that can improve the health and well-being of populations. I excel at synthesizing vast amounts of public health information and have co-authored multiple technical documents on infectious disease and vaccination programs. My analysis of measles-rubella vaccination campaign strategies and findings from the evaluation of the first selective measles-rubella campaign in Senegal informed WHO's decision to develop interim guidance on tailored measles-rubella vaccination campaigns in 2023. The findings will also contribute to the global guidance.

I have extensive experience working with national governments and various global health, bilateral, and multilateral organizations and I am proficient at building partnerships and leading multi-stakeholder efforts.