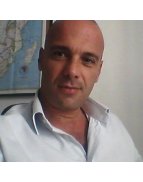 Member
Details
Languages:
English, French, Italian, Portuguese, Spanish
Sectors:
Rural Development, Energy, Urban Development, Water & Sanitation, Audit
Cellphone:
+39-3519960099
About
Senior Engineer and hydrogeologist with a large international experience in the sector of water supply and distribution, sewerage, sanitation, wastewater treatment and energy efficiency (urban and rural).
His experience includes the project management, the design, and sizing of hydraulic schemes, the preparation of the tenders, the control and monitoring of the works, construction and rehabilitation of the supply and distribution networks, supervision of civil works, treatment units, civil engineering works, contract monitoring, technical assistance, operation and maintenance of water supply and wastewater systems.
The experience within ACEA - a leading international water company in charge of water, wastewater and electricity management in the city of Rome and a large part of the cities of central Italy and abroad has allowed him to gain a vast experience in the aspects related to the management of integrated services in the water and liquid and solid sanitation sector as well as great skills in communication and public service organization.
Very good knowledge of the principal donor's procedures especially for the preparation of the tenders and the management of the international projects.
The projects managed in Africa and the Middle East, in the last six years, with private consulting companies, have given him a definitive professional growth in terms of communication, organization and planning skills in the private sector.