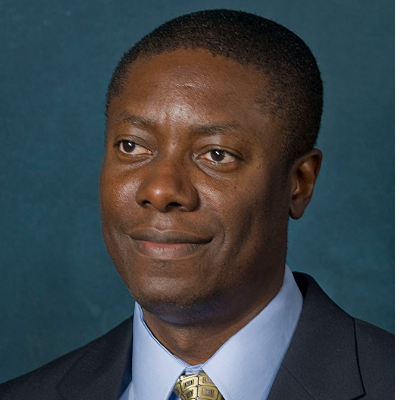 Member
Details
Years of Experience:
22 years
Sectors of experience:
Rural Development, Roads & Bridges, Monitoring & Evaluation, Urban Development, Training, Civil Engineering, Transport
About
Dr Alex Apeagyei has taught road engineering-related courses at graduate and undergraduate levels since 2006, and is currently an Associate Professor of Highways and Transportation Engineering at the University of East London (UEL). He has expertise in Road Engineering, Monitoring & Evaluation, and Pavement Material Characterization. He is also the Course Leader for the BSc Civil Engineering and the MSc Intelligent Transport Planning and Engineering programmes at UEL. Prior to joining UEL, he served as Course Director for the BSc Civil Engineering programme at Kingston University. He previously worked as a Research Fellow at the Nottingham Transportation Engineering Centre, University of Nottingham in the UK. He also worked as Research Scientist at the Virginia Transportation Research Council and as a Research Associate at the University of Illinois at Urbana-Champaign in the USA. Between 1995 and 1999, he worked as Project Engineer with the Ghana Highway Authority in Accra, Ghana. Alex has consulted for reputable foreign development agencies including the Millennium Challenge Account – Nepal. His primary research goals are directed at applying experimental and computational techniques to better understand the influence that climatic factors, especially those related to moisture and temperature, have on the sustainability and durability of highway pavement materials. In the past, his research had focused on advanced materials characterization of road construction materials (including soils, aggregates, and portland cement concrete), low temperature cracking of asphalt mixtures, rutting in asphalt mixtures, asphalt pavement recycling, pavement rehabilitation and non-destructive testing. Alex has been a co-opted member of many Working Groups including and has helped edit various recommendations on asphalt test methods to RILEM as well as taking part in expert workshops dealing with flexible pavement design and rehabilitation. Alex is a registered Professional Engineer in the USA, a Chartered Engineer in the UK and an active member various international scientific groups including the National Cooperative Highway Research Programme (NCHRP), Institute of Highway Engineers, RILEM, ASTM International, American Society of Civil Engineers, Association of Asphalt Paving Technologist, European Asphalt Technology Association and Transportation Research Board. Alex has published some of his work in several peer-reviewed journals and presented others at prestigious national and international conferences and meetings in Europe and North America. He serves on the Editorial Boards of the various prestigious journals including the Transportation Research Record and the ICE Journal Transport. He holds a patent on techniques for controlling age-hardening in asphalt mixtures (US Patent # 9,605,104). Alex is the author of more than 70 peer-reviewed publications and has provided peer-reviews for dozens of journals and conferences. Alex has a PhD from University of Illinois at Urbana-Champaign, an MSc from the North Carolina A & T State University and a BSc (Hons) from the University of Science and Technology, all in Civil Engineering.