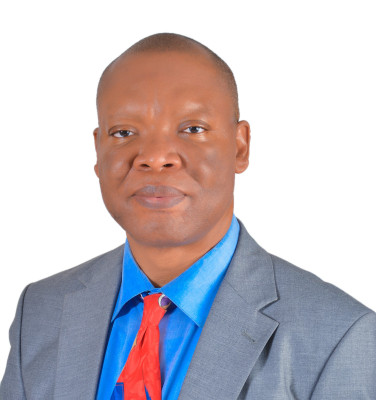 Member
Details
Languages:
English, French, Hausa, Igbo
Sectors:
Environment & NRM, Food Security, Monitoring & Evaluation, SME & Private Sector, Programme & Resource Management, Agriculture, Advocacy
Address:
NAERLS, Ahmadu Bello University, Zaria, Nigeria
Cellphone:
+234-8037020997
About
Award-winning, forward-thinking leader acknowledged as an expert in agriculture, with experience in agribusiness development, research-extension planning, and policy across Africa (Nigeria, Zambia, Kenya, DR Congo, Cameroon, Ghana, Mali, and Benin). History of notable contribution in academia and global private/public institutions. Adept in building partnerships with national, international groups and fostering collaborative achievement of objectives for competitive sustainability and economic growth. Keenly focused on innovations through emerging science and technological advancement. Superior credentials include Ph.D./M.Sc. in Agriculture, MBA in Agric-Finance & Investment, MPA in Public Affairs, and other program leadership and agricultural systems management certificates. Fluent in English, Hausa, Igbo, Ika, and good knowledge of French.
▪ Policy Analysis & Strategic Planning
▪ Democracy & Participatory Governance
▪ Leading-Edge Development Methodologies
▪ Partnership & Value Chain Development
▪ Project Proposals, Res., Monitoring, & Evaluation
▪ Training|IAR4D/Innovation Platform Operations
▪ Agric Market foresight |Investments| Ag- Finance
▪ Technology Scaling & Team Leadership