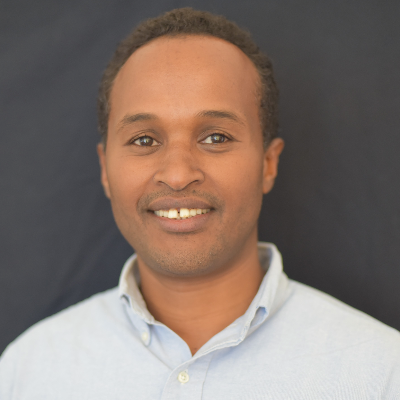 Last update: Sep 23, 2023
Tewodros Negash Bayu
Last update: Sep 23, 2023
Details
Languages:
Amharic, English, Oromo
Countries:
Ethiopia, Kenya, Malawi, South Sudan, Uganda, Yemen
Sectors:
Civil Society & NGOs, Humanitarian Aid & Emergency, Training, Conflict, Media and Communications, Programme & Resource Management, Advocacy
About
Experienced in coordinating and implementing humanitarian, conflict, media development and peacebuilding programs in the field, managing and supervising diverse and multinational staff.
Coordinated and managed programs, activities, stakeholders, and partners, including long-term positions in Ethiopia, South Sudan, and Malawi and short-term assignments and remote offices in Ethiopia, Yemen, Kenya, Uganda, and Somalia.
Managed donor-funded programs, projects and budgets and led, coordinated and collaborated with multiple stakeholders and partners.
In-depth knowledge of programme cycle management, leadership, humanitarian aid, conflict, cooperation, community engagement, advocacy, communication and media through study and experience.
Masters in International Cooperation and Humanitarian Aid and Sociology, BA in Philosophy, and Diplomas in Public International Law, Geography and Climate Change.