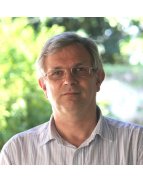 Member
Details
Languages:
Dutch, English, French, Indonesian
Sectors:
Monitoring & Evaluation, Training, Public Administration, Inst. Devt. & Cap. building, Decentralization & Local Development
Address:
Papua New Guinea
Cellphone:
+62 821 1277 8756
About
Experience in decentralization and local government support, monitoring and evaluation, capacity building, institutional analysis, regional planning, participatory planning, production of training materials and delivery of training, and project management.
Language skills (fluent in English, Dutch (mother tongue), Indonesian, French; basic understanding of German, Spanish, Portuguese).