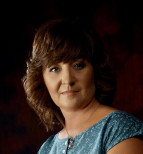 Member
Details
Languages:
Bulgarian, English, Finnish, French, Macedonian, Russian, Serbo-Croatian, Slovenian
Sectors:
Rural Development, Environment & NRM, Industry, Commerce & Services, Tourism, SME & Private Sector, Decentralization & Local Development, Marketing
Cellphone:
+359-889927268
About
International Consultant/Senior Expert in the field of:
Tourism, Marketing and Promotion;
Sustainable Regional and Rural Development;
Biodiversity Conservation and Environmental Protection.
Team Leader / Key Expert / Non-key Expert in many innovative strategic projects of various donors and beneficiaries as follows:
International Organizations (UNDP, USAID, EC, BMZ, GIZ, DFID, SADC);
Public Sector (Ministries, Municipalities, National Parks' Directorates, etc.);
Non-governmental Organisations (International NGOs, National & Regional Associations, Foundations, etc.);
Private Sector (International & National Consulting Companies, SMEs in Tourism Sector, Hotels, Farms, etc.).
Master's degree in Geography and Tourism, a Specialist in Territorial Organization, Development and Management of Tourism.