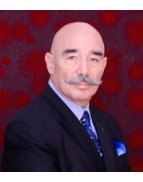 Member
Details
Languages:
English, German, Hungarian, Italian, Russian, Turkish
Years of Experience:
49 years
Sectors of experience:
Logistics, Macro-Econ. & Public Finance, Procurement, Monitoring & Evaluation, Statistics, Information & Communication Technology, Transport
About
Extensive management experience of System Architecture modernisations; including Inter-institutional system integration projects of governmental ICT infrastructures encompassing; hardware, software, network, web and data base, coupled with statistical and business intelligence analysis technologies;
Methodology Based Software Development, (with focus on; Gap and Need Analysis, Requirements management, BI and Data Analysis-Modelling, Database and Data Warehouse Application Design Documentation, Database Administration, Software Configuration Management, Software Development Life Cycle, Guideline for Systems Users
Integration of systems and interoperability, ICT Strategy generation.
Specialised in: Gap and Need Analysis of MIS, Security planning, Disaster recovery planning, IT Governance, financial and data collection (statistical) systems, Data Mining and business intelligence techniques and IT Audit.
Extensive experience in the change-management of Public and Private Sectors. Particular area of focus is in the modernisation of IT governance processes in the field of Statistics, Public finance, Security, and Trade disciplines.
Provided leadership in Modernisation of Statistics, Tax-Customs & Integrated Tariff Administration (ITMS/CTC/NCTS and knowledge of SADC) in EU and Turkey. Established connectivity with DG TAXUD, FONTEX and FIU.
Successfully managed projects ofEU Grant Scheme, M&E, and Economic Competitiveness analysis, SME/TVET, programs, including the reviews of trade guaranties augmented with ICT technical assistance, procurements tender evaluations with monitoring under World Bank and EU PRAG/IPA, CIDA, ISPA, SAPARD ERDF and EDF procedures and rules.
Uniting technology advancements in Public Sector to improve Security, State-revenue generation, Economic competitiveness (FDI), export/import Trade developments, law-enforcement, anti-money laundering.
Practices in different project management methods, e.g. PCM, PRINCE2, PMI/PMP, SIX SIGMA.