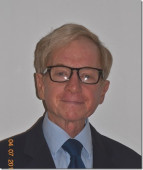 Member
Details
Languages:
Czech, English, French, Indonesian
Sectors:
Environment & NRM, Procurement, Inst. Devt. & Cap. building, Grants & Grant Schemes, Mechanical Engineering, Programme & Resource Management
About
Dr. Anthony Smith
Project Manager / Team Leader for development projects, worldwide
Smith@iol.cz +420 602 322 607
As Team Leader for 8 large EU funded Technical Assistance projects I've had the great privilege to have helped 11 Central and Eastern European countries with their development; and with their compliance with European Union Directives. Principally this has been through the preparation of documentation for environmantal infrastructure investment projects. Total value of these investments has been over a billion euros.
The projects have been both "soft" – institutional strengthening; and also technical - focused on infrastructure development ranging from Feasibility Studies to preparation of design and tendering documentation. I bring both project management skills and strong people management capabilities. I'm flexible about location, environment and cultures - proven by my track record in five continents, including nine months in Libya. Projects have typically had an environmental theme with a focus on air quality, municipal solid waste or waste water treatment.
Prior to commencing my consulting career I worked in the oilfield services industry for Schlumberger Ltd. - as a Country Manager in Indonesia; then in Manufacturing and Engineering as a Section Manager.
My mission is to help organisations and people through my commitment, openness and enthusiasm to deliver projects which exceed the Client's expectations.