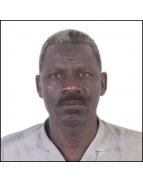 Member
Details
Languages:
Arabic, English
Sectors:
Rural Development, Environment & NRM, Food Security, Micro-finance, Poverty Reduction, Inst. Devt. & Cap. building, Agriculture
Address:
Omdurman, Umbadda 15G,Khartoumstate Phone No; +49-9-19695562
About
Multiple achivements in strategic forward-planning and successful result- based project management, and a tested implementation of community- based M& E within local regional and global disciplines.
A graduate of Agriculture, M.Sc. holder in beekeeping, continued learning and innovative experiences 6 successful Community Development projects , updated experience in Project management, Value Chain strategies and Environment.