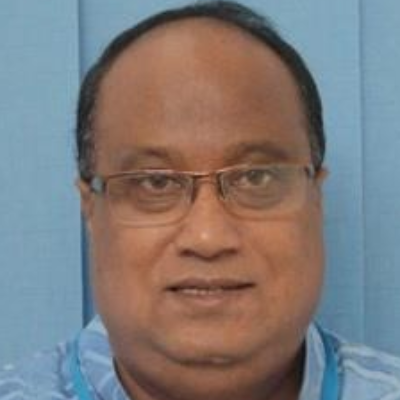 Member
Details
Languages:
Bangla, English
Sectors:
Rural Development, Humanitarian Aid & Emergency, Disaster Reduction
Address:
House no-28, Road no-07, Mohammdia Housing Society, Adabar, Dhaka,
Cellphone:
+8801703004292
About
Substantially experiences in the field of strategic planning, program management, partnership programming, disaster risk reduction, emergency response, protection and early recovery in Kazakhstan, Kyrgyzstan, Ghana, Samoa, Indonesia, Pakistan, Haiti, Bangladesh, Afghanistan, and South Sudan. Gained diversified range of experiences to work with the United Nation Development Program (UNDP), World Food Programme (WFP), WHO, UNHCR, American & German Red Cross, CARE, and World Vision International. Strong skills in strategic leadership and planning, program design, and operations, partnership, programming with NGOs/CBOs on Disaster Risk Reduction and Climate Change Adaptation. Included in roster members of NORCAP (NRC), MSB (Swedish Civil Contingency Agency), CANADEM, UNOPS & UNDP-Surge as potential resources for Disaster Risk Reduction and humanitarian work. Have experienced working UN in cluster approach to improve the predictability, timeliness, and effectiveness of the humanitarian response, and pave the way for recovery. I have the experience to work in the Rohingya Emergency Response Program in Cox's Bazar Bangladesh with the Inter-Sectoral Coordination Group (ISCG) & Health Sector.
Professional Skills:
Lead to develop strategic planning, program management, partnership programming, humanitarian issues, health management system, disaster risk reduction, climate change adaptation, emergency response, early recovery and good governance.
Coordinated/managed development and humanitarian program in the sectors of livelihood and food security, shelter and infrastructure, WASH, protection, gender and diversity, disaster risk reduction, good governance and climate change adaptation.
Experienced in networking and/or in sector coordination with UN agencies NGOs / CSOs and government in the humanitarian response. Have expertise to implement community engagement and accountability (CEA) approach in humanitarian operations.
Lead assessment teams following humanitarian crisis and managed emergency response projects that included 4 major flood responses, 3 major cyclone responses, tsunami, earthquake and conflict related displacement (IDP and refugees).
Successfully designed and implemented multi-Million Dollar emergency and development projects focused on disaster risk reduction, climate changes, capacity building, health management system WASH, food security, & livelihood, advocacy and campaign.
Managed projects with funding from Red Cross, USAID, OFDA, DFID, ECHO (DIPECHO), NORAD, World Bank etc. Have good understanding regarding the rules and policies of the funding agencies.
Worked under extreme hardship conditions in Afghanistan, South Sudan & Haiti to facilitate Hazard, Vulnerability, and Capacity Assessment (HVCA), community disaster planning and development of a community-based disaster risk reduction program. Facilitated to establish community-based Early Warning System linking and coordination with National Early Warning Authorities. Adaptation of climate change issue and mainstreaming of DRR work in sustainable development.
Competent with participatory approaches, able to assess training need, design and develop manuals, develop capacity building strategy and conduct training/ orientation for staff, partner NGOs & Government officials on the project implementation strategy, providing strategic direction and hand holding-support to them to carry out project plan within the given context, compliance and, timeframe.
Key strengths include contextual analysis and strategy development, programme management and development, grant management, multiple budget tracking and ensuring donor compliance, team building, strategic relationship building, donor reporting, organizational representation and staff management and development. Also responsible for sanctioning various studies that included baseline and end line studies