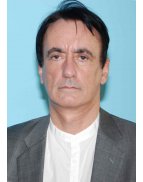 Member
Details
Languages:
English, Spanish
Countries:
Bangladesh, Belarus, Bolivia, Botswana, Cambodia, China, Egypt, Ethiopia, Gambia, Germany, Greece, Indonesia, Italy, Lesotho, Malawi, Mexico, Mongolia, Nepal, Pakistan, Russia, Rwanda, Saudi Arabia, South Sudan, Spain, Sudan, Tanzania, Timor-Leste, Tunisia, UK, Ukraine, Uzbekistan, Zambia, Zimbabwe
Sectors:
Food Security, Standards & Consumer Protection, Food Processing & Safety, Inst. Devt. & Cap. building, SME & Private Sector, Agriculture, Livestock (incl. animal/bird production & health)
About
Team Leader and Project Manager: Implementation of projects and programmes involving: livestock sector restructuring, institution strengthening, capacity building, public (private, and civil society organisation) development, food security (food safety and hygiene), trade promotion, poverty alleviation, enterprise (livelihoods and rural) development, and technical assistance. Experienced in theory, practice, teaching and training of project management in general, and the preparation (review, monitoring, evaluation, assessment and control) of projects and programmes in particular.
Business (Economics/Finance) Analyst: Execution of sector (market, business and corporate) reviews; including the preparation of sectoral master plans, pre-feasibility/feasibility studies, economic impact assessments, investment proposals, strategic business plans, business (and marketing) plans - and their implementation. Value chain analysis, and benchmarking of enterprises (public, private and NGO/CSO) to determine their relative performance and competitiveness. Widespread experience of various business sectors, including agri-business in general, livestock and food sectors in particular
Operations (Production, Marketing and Trading) Manager: Food (meat and milk) and by-products (hides, skins, leather, hair and wool) preparation, product development, processing and distribution (wholesale and retail) in general. SMEs operations in particular - including the formulation of marketing strategies (and marketing plans) in miscellaneous types of enterprises (public, private and CSOs). Also familiar with good manufacturing practices, food safety (Hazard Analysis and Critical Control Points), quality management programmes (ISO 9000 series), quality assurance, national standards and EU acquis (acquis communautaire).
Teaching, Training, and Mentoring: Much of the Expert's work has inevitably involved explicit inputs to teaching (including within universities and colleges), training (speciality courses, on-the-job, and so on) and mentoring (including students on various types of courses, including Masters and PhDs). The Expert has also contributed to syllabus development in vocational training institutions and tertiary education.