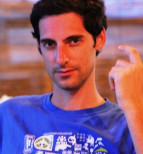 Member
Details
Languages:
English, Portuguese, Spanish
Highest Degree:
Bachelors
Sectors:
Rural Development, Monitoring & Evaluation, Statistics, Public Administration
Address:
Lisbon, Portugal
About
I am an Economist with extensive experience working in developing countries. My academic background includes a bachelor's degree in Economics and a post-graduation in Statistics and Information Management. I am also currently undertaking a master's in Data, Economics, and Development Policy with MIT.
My professional background has demanded skills in the areas of project management, statistics, actuarial sciences, planning and budgeting, monitoring and evaluation, and social protection.
I have worked in the private sector (such as the PricewaterhouseCoopers, and Mercer), the public sector (the Secretary for the Promotion of Equality, and the Ministry of Social Solidarity in Timor-Leste, are two examples), and for the United Nations (ILO, and WHO).