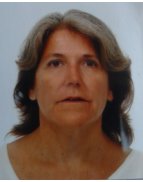 Member
Amalia Hernando Jimenez
Member
Details
Languages:
English, French, Portuguese, Spanish
Sectors:
Civil Society & NGOs, Monitoring & Evaluation, Public Administration, Inst. Devt. & Cap. building, Programme & Resource Management, Research, Decentralization & Local Development
Address:
Lagasca, 27, Madrid 28001, Spain
Cellphone:
0034627 862630
About
Earned more than 2 decades of experience in international development, strategic and organizational advice and leadership, and public reform for sub-Saharan African countries. Excelled across many fields, including governance, education, health, environment, food sovereignty, sustainability, public finance, empowerment of women, migration, and governance.
Trained local staff, local partners, civil servants, and government authorities on best practices utilizing tailored and adaptive learning methods. Championed strategic alliances between private sector and public institutions. Ensured public policies were implemented with full integration of impacted populations. Enhanced communication and collaboration with public policies.