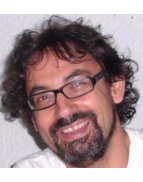 Member
Details
Languages:
English, French, Italian
Years of Experience:
30 years
Sectors of experience:
Rural Development, Food Security, Humanitarian Aid & Emergency, Micro-finance, Poverty Reduction, Programme & Resource Management, Agriculture
Address:
Ciputra – 100000 Hanoi - Vietnam
About
I have a vast professional experience in Agriculture and Rural development, Humanitarian aid, Food Security and Livelihood, Training & Capacity building, Natural ressources management, Rural tourism, Land Management and Civil Protection. I held the position as team leader in a number of Development and Humanitarian Projects. Of particular interest is my working experience in different Africans countries on different projects of development economics giving direct economic benefits for local people. The experience, all on the field, has been mainly gained from working for medium/large Italian NGOs.
I studied no. 25 Professional Trainings: CAP (Communitarian Agriculture Policy), Biological Agriculture, PCM, Training and Selection, Management of Environment, Bio-engineering, Management of protected natural areas, Forests management, Fauna management, Eco-tourism, Civil Protection, GIS, Microfinance, Aid Effectiveness, Effective Project Management, PDM&E, ToC, etc. Latest training: Monitoring & Results Measurement (2021). CDPM® (Advanced Certified Development Project Manager®).
Countries: CAR; Vietnam; Haiti; Morocco; Palestine; Mali; Jordan; Iraq; R.D. Congo, South Kivu; Lesotho; R.D. Congo, Kinshasa; Senegal; Burundi; The Gambia; D.R.Congo, North Kivu; Rwanda; Italy; France; Belgium.