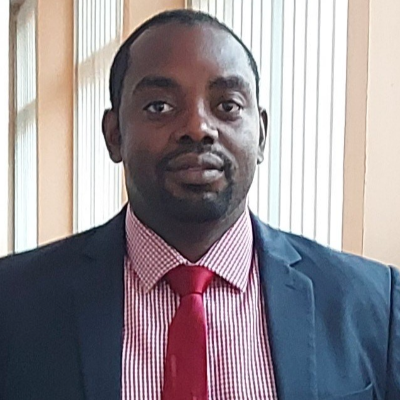 Member
Details
Languages:
English, French
Countries:
Cameroon, Central African Republic, Mali
Sectors:
Rural Development, Food Security, Humanitarian Aid & Emergency, Conflict, Programme & Resource Management, Disaster Reduction , Agriculture
Cellphone:
+237-677834704
About
Eugene Bah is a passionate development professional with a strong background in food security, nutrition and livelihood programs. He has got considerable experience working with international development organizations including the World Food Program on programs aimed at enhancing food security in Africa. His experience which spans over 13 years in three African countries (Mali, Cameroon and Central African Republic) encompasses solid track records in designing, evaluating and directing successful implementation of development and humanitarian aid programs. Eugene Bah is very proficient in project management with excellent communication, leadership, and motivational skills with proven ability to lead and work collaboratively in a diverse high-performing team. In his previous role as Country Director for Chemonics International, he led a team of experts and consultants for the USAID Famine Early Warning Systems Network (FEWS NET) program, leading quantitative and qualitive analysis to produce evidence-based reports and analysis to support USAID BHA decision making process for food assistance in Cameroon and West Africa.
In his current role as Head of Office with the UN World Food Program in Mali, he coordinates and manages huge multilateral cooperation funded (USAID/BHA, WB, AU, ECHO, DFID, CERF, BMZ, Japan, Sweden, Luxembourg) emergency response, resilience building and livelihood programs with annual budget of above 50 million USD in collaboration with multiple stakeholders at the national, regional and global levels. He has proven ability to build and maintain genuine rapport, particularly interacting productively, proactively, and comfortably with government agencies, international organizations and the donors' community. Eugene is well experienced in statistical analysis and data collection tools (SPSS, STATA, Survey Solution, R,). He is most convenient with agroclimatology and forecast analysis of NOAA, NDVI, PRESASS, NMME.
Eugene Bah is proficient in both English and French languages.