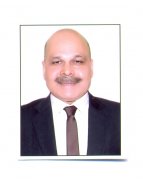 Member
Details
Languages:
English, Hindi
Years of Experience:
34 years
Sectors of experience:
Training, Public Administration, Inst. Devt. & Cap. building, Human Resources
Address:
Indirapuram, Ghaziabad-201014, INDIA
Phone:
+911204903876 /+919958210359
About
I am a public management expert, with 34 years' experience in institutional capacity development, public administration/ civil service reform and human resources management in South Asia, South East Asia, Middle East and Africa (India, Bangladesh, Jordan, Sierra Leone, Ethiopia, Mozambique, Timor-Leste, Palestine, Iraq, and Afghanistan)- both as a senior public official in Government of India and as a key expert/ team leader in international project-teams of USAID, World Bank, EU, UNDP, AUC, and JICA.
I hold Master degree in public management from National University of Singapore & Harvard University; Master degree in business administration (MBA); Master diploma in information technology; and a Bachelor degree in legislative laws (LLB).
Presently, I am working with EU's Governance Support to Sierra Leone" Programme. As a Key Expert (Institutional Development and Civil Service Reform), I am supporting Sierra Leone's Public Service Commission and Human Resources Management Office (Office of the President) in design and implementation of public administration/ public service reform. I am also developing capacity of national counterparts, through coaching and mentoring, in the HR management systems.
Specialties: Institutional Capacity Development, Organizational Reforms, Change Management, Public Service Reform, Human Resource Management, Performance Management, and Staff Training and Development.