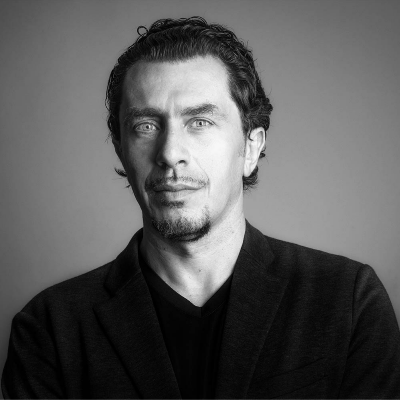 Member
Details
Languages:
English, French, German, Italian, Tagalog
Sectors:
Media and Communications, Information & Communication Technology, Telecommunications, Design
Address:
Kugelherrnstraße 19, 61462 Königstein im Taunus, Frankfurt am Main
About
I am an Italian Communication Specialist and Video/Multimedia Producer based in Germany and actively working with International Development Organizations since 2010.
My 10+ years-long experience ranges from the most technical and creative aspects of Video, Documentary and Multimedia production (including also post-production and 2D Animation) to Strategic Communications at large, reaching to Interactive Media Storytelling and new trends in the digital world.
Formerly based in Manila, Philippines, I produced more than 700 audiovisual and communication/knowledge products for organizations such as Asian Development Bank and other Agencies, including but not limited to short documentaries, impact stories, webisodes, montages, edited interviews, animations and medium-format docs for Multimedia, Social media and Conference dissemination. I also grew extensive skills in Graphic Design and Art Direction for printed promotional material.
My passion, dedication and experience in Communications, Documentary Filmmaking and Storytelling for large International Projects in developing countries is coupled with a innate tendency to innovate and to craft new forms of creative content and storytelling approaches to better serve project beneficiaries, developing partners and all stakeholders.
What's more, I am also very active in Commercial, Corporate and Independent Feature-Documentary Productions, where I can boast main credits in key creative roles such as writing, directing, shooting, editing and 2D animation. My recent independently produced documentary features were selected in dozens of international film festivals worldwide, gathering several awards and a wide recognition from press and audience.
Finally, in addition to my communication skills, I have 6+ years of experience in management and IT consulting in Europe/USA, where I forged my strong work ethics and organizational skills, an exceptional tension to accomplishment, a result-oriented approach, and a strong attention to details. What's more, this work experience broadened my skills in IT, coding and advanced computer and software knowledge.
Extremely well-traveled and adaptable in a large variety of work contexts in developing countries, I have a strong desire to constantly take on new challenges in my professional career.