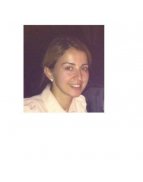 Member
Details
Sectors:
Rural Development, Gender, Micro-finance, Administration, Finance & Accounting, Agriculture, Marketing
About
18 years of work experience in private and public development. 10 years of experience in implementation of development projects in Tajikistan, Georgia by donors such as EU, EBRD, IFAD, World Bank, AFD in Agriculture sector, Climate resilience. 3 years of work experience in project evaluations and assessments and mid term review and project design development in Tajikistan funded by IFAD, Green Climate Fund.

Extensive experience in conducting market and sector assessment such as value chain analysis-dairy-cheese assessment, Digital Agriculture Ecosystem Assessment in Tajikistan, private sector market analysis in telecommunications, paints, etc.

Experienced in closing World Bank funded Project Agriculture Commercialization Project in the position of Deputy Team Leader of the TA team and EU funded project Enhanced Competitiveness of Tajik Agribusiness.

Experienced in Implementation of Innovative Business Models for apple, pear value chain, lemon value chain, early tomato and cucumber value chain, dairy value chain with public and private sector stakeholders.I am a highly solution-oriented and motivated professional with management skills and experience in business developing and strategic planning. I have rich experience in presentations within multinational teams. Known for excellent communication skills and critical reasoning abilities I have learned about different cultures through my work and travels to a number of countries including USA, Malaysia, South Korea, Turkey, Europe and Russia.

I am self-motivated and enjoy the energy of positive, goal and solution oriented team projects and I aim to contribute to business development, learn expand and meet more skilled professionals. Enthusiastic, resourceful and positive minded.

Specialties: finance, strategic planning and implementation, marketing, consulting, project implementation, business development, sales, content management, event management, training coordination, English & Korean languages, Microsoft office.