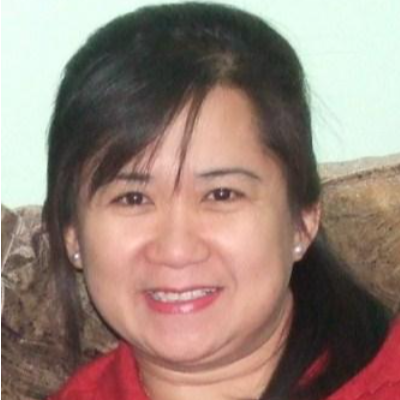 Member
Honey Catherine Sobrevega
Member
Details
Sectors:
Rural Development, Civil Society & NGOs, Food Security, Gender, Micro-finance, Grants & Grant Schemes, Agriculture
Cellphone:
+63 9173745927
About
An international development professional with over 25 years of NGO work experience as a senior country and program manager, economic development, and microfinance specialist. Currently managing MEDA's 6-year, $6-million DFATD-funded Resilience and Inclusion through Investment in Sustainable Agriculture (RIISA) project focusing on the cacao sector in the Davao and BARMM Regions.
Experience – Worked on several USAID, USDA, GAC, DFID, EC, DANIDA, UN, CGIAR, IFAD, and World Bank-funded projects. Gained extensive experience in implementing economic development projects geared towards women's economic empowerment in post-conflict situations. Previously managed MEDA's DFATD-funded Through the Garden Gate project in Afghanistan. Prior to joining MEDA, worked for IRC in Bosnia and for CARE in the Philippines, Eritrea, and Afghanistan. Extensive experience in project proposal development, fund sourcing, and donor reporting. In current and previous management roles, has continuously built successful close working relationships with various donors, including the World Bank, DFATD, and USAID, as well as local government officials and other public and private sector stakeholders.
Education – Ph.D. in Leadership and Management and Master s in Management with Major in Project Management graduate from Atlantic International University in Hawaii. A Certified Development Project Manager (CDPM) from Project Management for Development Organizations (PM4DEV) in Atlanta, Georgia, USA.
Management and Industrial Engineer and a graduate of Mapua Institute of Technology in the Philippines.