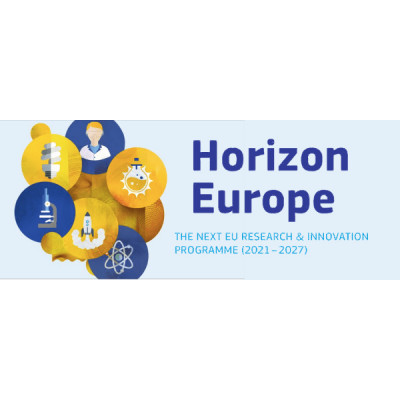 Preparation of common strategies for future development of RI technologies and services within broad RI communities
Details
Contracting Authority Type:
Development Institution
Sector:
Science & Innovation, Research
Eligible applicants:
Unrestricted / Unspecified
Eligible nationalities:
Afghanistan, Albania, Algeria, Angola, Argentina, Armenia, Aruba, Austria, Azerbaijan, Bangladesh, Belarus, Belgium, Belize, Benin, Bhutan, Bolivia, Bosnia and Herzegovina, Botswana, Bulgaria, Burkina Faso, Burundi, Cambodia, Cameroon, Cape Verde, Central African Republic, Chad, Colombia, Comoros, Congo, Costa Rica, Cote d'Ivoire, Croatia, Cuba, Curaçao, Cyprus, Czech Republic, Dem. Rep. Congo, Denmark, Djibouti, Dominica, Commonwealth of, Dominican Republic, Ecuador, Egypt, El Salvador, Equatorial Guinea, Eritrea, Estonia, Eswatini (Swaziland), Ethiopia, Faroe Islands, Fiji, Finland, France, French Polynesia, French Southern Territory, Gabon, Gambia, Georgia, Germany, Ghana, Greece, Greenland, Grenada, Guatemala, Guinea, Guinea-Bissau, Guyana, Haiti, Honduras, Hungary, Iceland, Indonesia, Iran, Iraq, Ireland, Israel, Italy, Jamaica, Jordan, Kazakhstan, Kenya, Kiribati, Kosovo, Kyrgyzstan, Laos, Latvia, Lebanon, Lesotho, Liberia, Libya, Lithuania, Luxembourg, Madagascar, Malawi, Malaysia, Maldives, Mali, Malta, Marshall Islands, Mauritania, Mauritius, Micronesia, Moldova, Mongolia, Montenegro, Mozambique, Myanmar, Namibia, Nepal, Netherlands, New Caledonia, Nicaragua, Niger, Nigeria, North Korea, North Macedonia, Norway, Pakistan, Palestine / West Bank & Gaza, Papua New Guinea, Paraguay, Peru, Philippines, Poland, Portugal, Romania, Rwanda, Saint Lucia, Saint Martin, Saint Vincent and the Grenadines, Samoa, Sao Tome and Principe, Senegal, Serbia, Sierra Leone, Slovakia, Slovenia, Spain, St. Pierre and Miquelon, Sudan, Suriname, Sweden, Syria, Tajikistan, Tanzania, Thailand, Timor-Leste, Togo, Tonga, Tunisia, Turkey, Turkmenistan, Tuvalu, Uganda, Ukraine, Uzbekistan, Vanuatu, Venezuela, Vietnam, Wallis and Futuna, Yemen, Zambia, Zimbabwe
Date posted:
07 Dec, 2022
Description
Call updates

Dec 6, 2022 12:00:02 AM
The submission session is now available for: HORIZON-INFRA-2023-DEV-01-05(HORIZON-CSA)
---
Preparation of common strategies for future development of RI technologies and services within broad RI communities
TOPIC ID: HORIZON-INFRA-2023-DEV-01-05
Programme: Horizon Europe Framework Programme (HORIZON)
Call: Developing, consolidating and optimising the European research infrastructures landscape, maintaining global leadership (2023) (HORIZON-INFRA-2023-DEV-01)
Type of action: HORIZON-CSA HORIZON Coordination and Support Actions
Type of MGA: HORIZON Lump Sum Grant [HORIZON-AG-LS]
Deadline model: single-stage
Opening date: 06 December 2022
Deadline date: 09 March 2023 17:00:00 Brussels time
ExpectedOutcome:
Project results are expected to contribute to all the following outcomes:
More comprehensive analysis of research infrastructure services available to European scientists;
Analysis of technology needs and service gaps in European research infrastructures at strategic level;
Common long-term strategies for development of technologies and services in pan-European Research Infrastructures;
More effective RI landscape in Europe;
Increased capacity of European RIs to respond to emerging needs;
Better integration of the research infrastructure communities across the thematic areas.
Scope:
Proposals should analyse long-term scientific developments and trends in wide scientific domains, and how to enhance research capacities to support them. In the chosen domain, proposals should identify the future research infrastructure needs for technology or innovation, as well as service gaps in relation to key scientific challenges and policy priorities. The objective is to define common plans or roadmaps for future RI technology and services, including their digitalisation when relevant, and their long-term development pathways, taking into account the current state of the art, the international landscape and their environmental (including climate-related) impact and energy consumption.
Actions under this topic should be carried out by thematic consortia of research infrastructures. Closer collaboration with and involvement of ESFRI clusters and related research infrastructures is needed to ensure appropriate thematic coverage of the RI landscape, foster a coordinated development of these common plans or roadmaps, reducing the risk of overlaps between future services, and improve the division of tasks among research infrastructures. Other partners needed to address the above mentioned objective can also be included in the consortia.
Proposals should plan for structured and long-term engagement with other relevant stakeholders and foresee dedicated activities to develop synergies and complementarities with the other projects selected under this topic, earmarking appropriate resources.
Location:
Austria, Azores, Belgium, Bulgaria, Canary Islands, Croatia, Cyprus, Czech Republic, Denmark, Estonia, Faroe Islands, Finland, France, Germany, Greece, Hungary, Iceland, Ireland, Italy, Latvia, Liechtenstein, Lithuania, Luxembourg, Malta, Netherlands, Norway, Poland, Portugal, Romania, Slovakia, Slovenia, Spain, Sweden, UK